Sutton Coldfield

Kitchen Fitting
Kitchen Fitting Sutton Coldfield shouldn't be a stressful process! Is your kitchen becoming outdated, archaic, and a faint reflection of what it once was? One Team Construction in Sutton Coldfield can completely alter your current kitchen. For many individuals, designing a new kitchen or fixing up an existing one may be a daunting undertaking, but it doesn't have to be if you contact us to install your new kitchen or improve your present one.
Contact One Team Construction today if you're looking for kitchen installations in Sutton Coldfield. Because of our extensive experience in project management and home renovation services, we alleviate the pressure of selecting several contractors with varying reputations. Our skilled staff is dedicated to producing outstanding fitted kitchens in Sutton Coldfield, ensuring the prompt and efficient completion of your project and leaving you with a beautifully crafted environment.
Fitted Kitchen Designs for

Sutton Coldfield Kitchens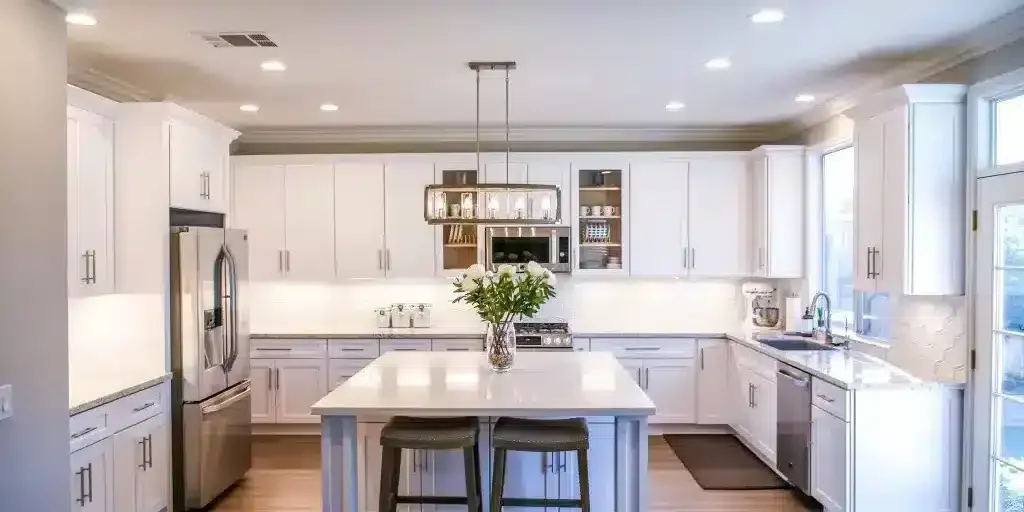 When you consider a modern kitchen, you consider moving your design into the future. Not only aesthetically, but functionality wise too. Our modern kitchen designs help you implement a beautiful modern style with the latest technologies for your kitchen. These kitchen fitting in Sutton Coldfield's sleek aesthetics let you enjoy a minimalist and stylish kitchen that's perfect for the trendy modern home design, whilst also bringing you efficient layouts to help you maximise your space and organisation. Thanks to the intelligent design mixed with innovative appliances, you can truly appreciate your newfound modern kitchen like you never have done before.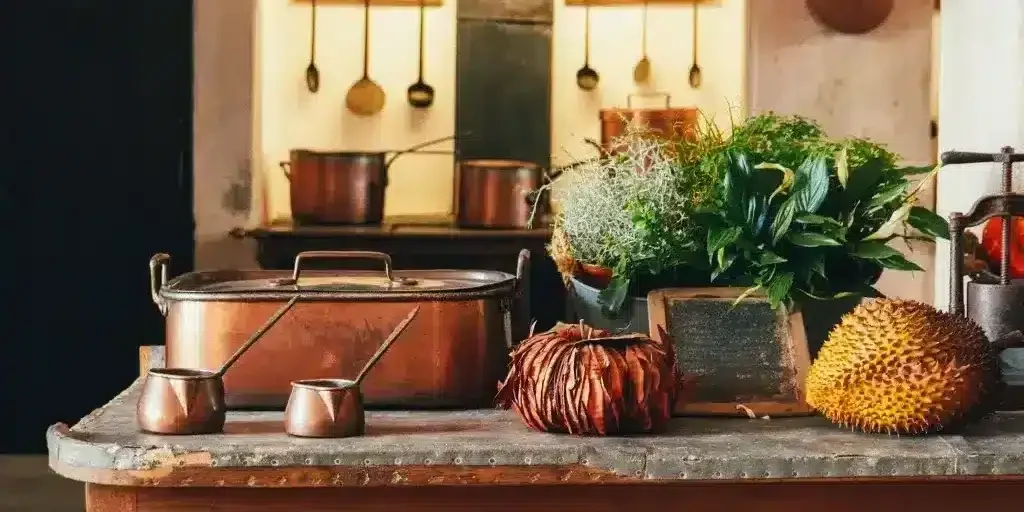 Embrace traditional kitchens and the warmth they provide thanks to One Team Construction. If you're looking to appreciate the charm and coziness that a traditional style kitchen can provide, then you need not look any further than here! Our traditional kitchen fittings capture the warmth of long gone era's and the beauty of quality craftsmanship, all while bringing you the best of both worlds with implementations of modern solutions and conveniences. Traditional kitchens are known for their user friendly layouts and designs, meaning a classic appeal with functional comfort for anyone lucky enough to experience their warm glow.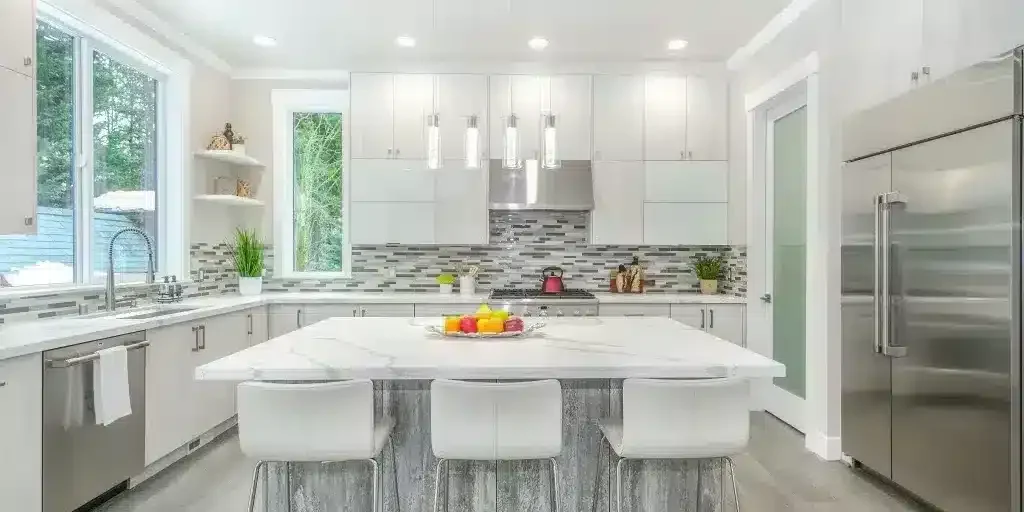 Let simplicity meet sophistication. Slab kitchen fittings in Sutton Coldfield offer a timeless but also elegant design that helps revolutionise any kitchen space. One Team Construction specialise and excel in crafting you slab-style kitchens that just give off nothing but sophistication and beautiful levels of simplicity. Since we're expert tilers as well as kitchen fitters, we can bring your slab kitchen in Sutton Coldfield clean, uninterrupted lines with a strong focus on high quality materials. Once you experience these, you'll realise One Team Construction's slab kitchens are a testament to the enduring beauty that slab kitchens are able to provide!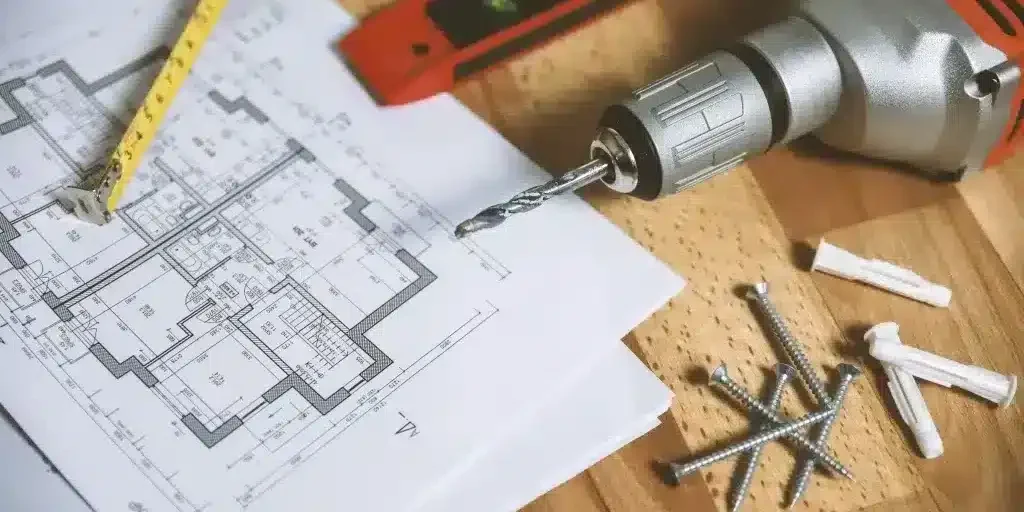 One Team Construction specialises in completely remodelling your property, not just the kitchen! This means we can collaborate with you to design and build the ideal kitchen for your specific requirements. We have the experience to project manage everything at every stage of the process, so you won't have to worry about a single component of the process. Seem's like a good deal, right ? From our foundation, we have been a leading building project services organisation, and we continue to fuel ourselves on our commitment to quality. We can ensure that we'll go above and above to achieve the results your kitchen deserves. Contact us today to find out more!
Previous Sutton Coldfield

Kitchen Work
About

One Team Construction
At One Team Construction, we can provide you with a comprehensive kitchen fitting service that includes everything. From the preliminary design through the final installation. Our trained tradespeople include plumbers, electricians, tilers, plasterers, and carpenters, allowing you to relax knowing that every part of your kitchen installation is in competent hands.
As we all know, every kitchen is unique. As a result, we provide a variety of stylistic alternatives for you to pick from, regardless of your inclination or budget. Do you wish to project a modern, minimalist image? What about a more conventional presence? We'll work with you to design the ideal home kitchen. We also feel that good communication is essential for the success of any kitchen remodelling project. One Team Construction will work closely with you throughout the process to keep you informed and involved at all stages. This strategy guarantees that the end outcome is exactly what you expected.
Whatever you want, One Team Construction can source and install. As you can see, we provide a wide range of services, such as kitchen removals, kitchen design, plumbing and gas, and much, much more. We can also do electrical work, tiling, plastering, and carpentry for your kitchen because we specialise in so many areas. There is no need for a major disruption, as some kitchen renovations may be; save the time and anxiety of finding all of the necessary tradespeople. We can work with you to complete tasks as swiftly and effectively as possible!
Got Any

Kitchen Fitting Questions?
Absolutely! One Team Construction are a specialist home renovation and kitchen fitting company, meaning that we can arrange to have your plumbing installed at a high quality, professional level alongside the rest of the Sutton Coldfield kitchen installation and / or removal.
Yes we do. We supply everything you will need for your kitchen renovation in Sutton Coldfield. One Team Construction offers extensive project management services alongside the process of being able to install your new kitchen, this means less stress for you and a more timely and efficient installation of your Quinton kitchen!