Halesowen

Kitchen Renovations
Kitchen Fitting Halesowen shouldn't be stressful! Is your kitchen looking outdated, worn, and a shadow of its former self? One Team Construction in Halesowen can assist you in transforming your existing kitchen into something extraordinary. Installing a new kitchen or remodelling an existing one can be a daunting task for many people, but it doesn't have to be if you choose us to install your new kitchen or enhance your present one.
One Team Construction is your go-to choice for kitchen installation in Halesowen and taking away any worries. We take the worry out of locating several contractors in Halesowen thanks to our significant experience in project management and home improvement services. Our experienced staff is committed to delivering great Kitchen Fitting Halesowen outcomes, assuring a timely and effective completion of your project in Halesowen, leaving you with a wonderfully changed house.
Designing Your

Halesowen Kitchen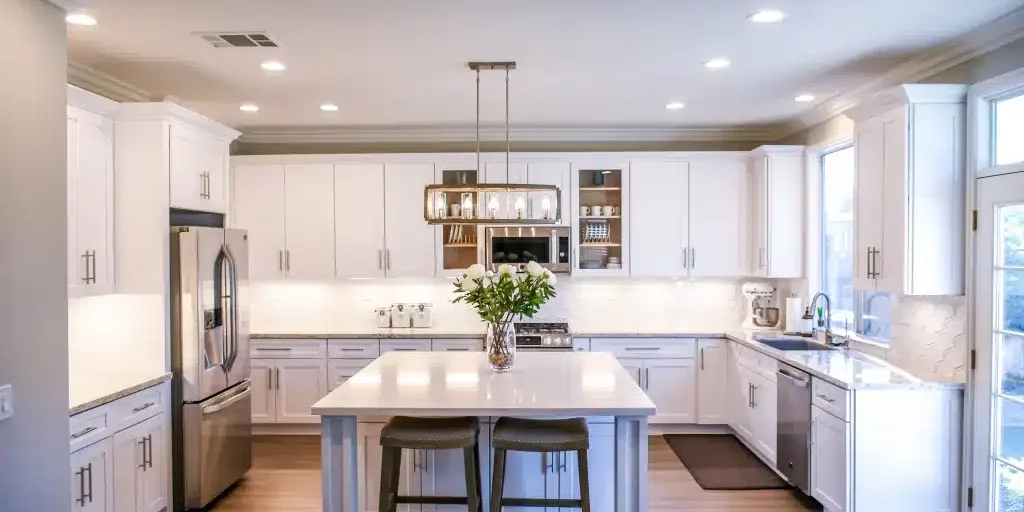 Step into the world of modern kitchens, where clean and minimalist designs are prominent. Sleek lines meet a neutral colour palette to create a harmonious canvas that expresses modern elegance. The material interplay is brought to life, with stainless steel and glass pieces lending a touch of refinement. Yet it's not just all about looks; contemporary kitchens perfectly blend elegance and functionality. Consider how smart appliances and cutting-edge technology may be used to make cooking a more seamless experience. If you want places that are both simple and innovative, our modern kitchen renovations will exceed your expectations.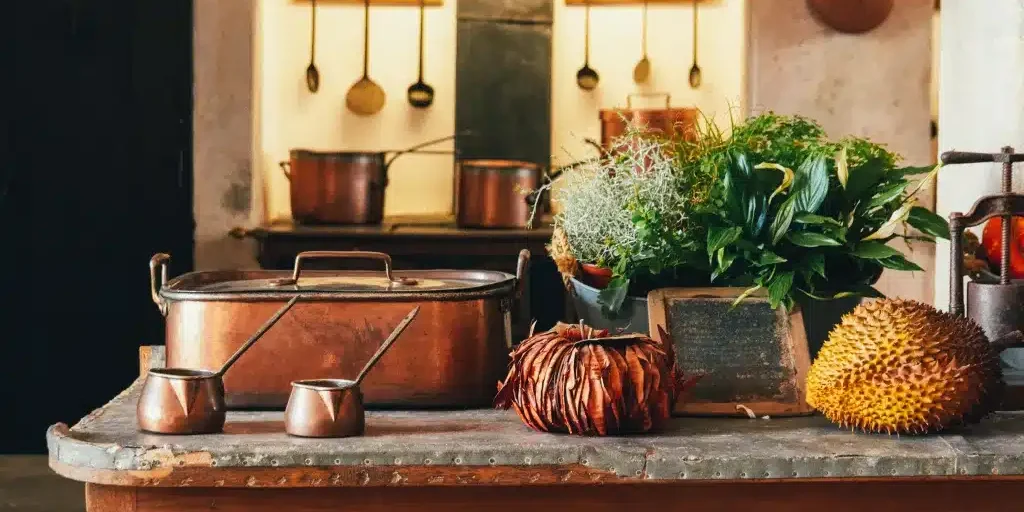 Enter the realm of traditional kitchens. These rooms are a celebration of heritage, with every detail evoking the beauty of bygone ages. Ornate cabinetry demonstrates workmanship, while warm colour palettes surround the area in a welcoming embrace. The tale actually develops in the delicate ornamental elements, which provide an air of sophistication to every area. Natural elements, such as rich wood find a home here, linking the kitchen to its roots. If the charm of history and workmanship captivates you, our traditional kitchen fitting Halesowen conversions are meant to bring those stories to life within your home. Contact us to find out more!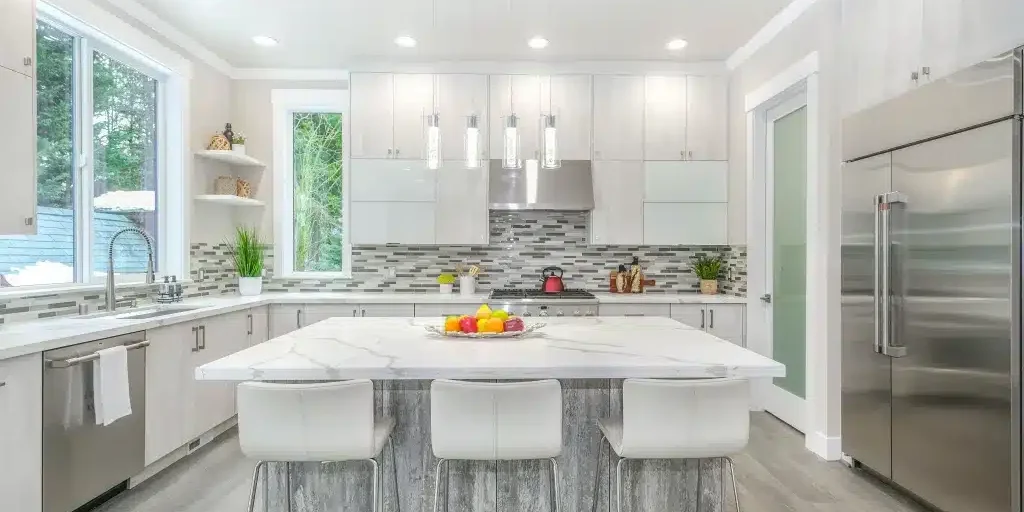 With our slab kitchens and existing expertise in tiling, you can enter the realm of refinement, where sleek and contemporary design takes centre stage, creating an aesthetic of unbroken surfaces that oozes modern elegance. The broad slabs of magnificent materials such as marble, quartz, or granite, expertly sculpted into countertops and backsplashes, serve as the main point. Its flawless integration not only results in a visual marvel, but also demonstrates accuracy and craftsmanship. A clean and beautiful style pervades every inch of these places, embracing the spirit of refinement. If the promise of seamless design and timeless luxury appeals to you, our slab kitchen conversions are ready to transform your culinary refuge.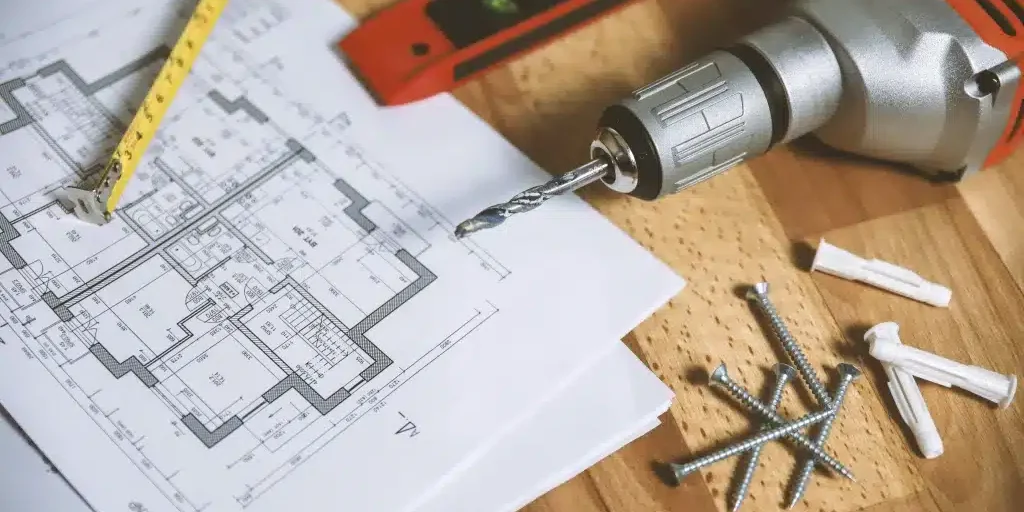 When it comes to kitchen fittings in Halesowen, you can trust us with every step of the way. One Team Construction specialise in refurbishing not just the kitchen, but your entire home! This means we can work with you to design and implement the perfect kitchen to meet your every need. And thanks to our expert ability to project manage everything every step of the way, you won't even have to stress about a single part of the process. Sounds like a pretty good deal right? We think so too. We've served as a leading construction services company since our inception in 2000, and we continually fuel ourselves on our commitment to excellence. We absolutely will make sure to go that extra mile for you and your project, so contact us today to find out more!
See Our Previous

Halesowen Kitchen Work
About

One Team Construction
At One Team Construction, we can provide you with a comprehensive kitchen fitting service that includes everything. From the preliminary design through the final installation. Our trained tradespeople include plumbers, electricians, tilers, plasterers, and carpenters, allowing you to relax knowing that every part of your kitchen installation is in competent hands.
We all know that every kitchen is unique. As a result, we have a variety of style alternatives for you, regardless of your taste or budget. Do you want a modern, minimalist look? Or perhaps a more conventional look? We'll work with you to design the ideal home kitchen. We also feel that communication is essential to the success of any kitchen remodelling project. Throughout the process, One Team Construction will work closely with you to keep you informed and involved in every stage. This method ensures that the ultimate product is precisely what you intended.
One Team Construction can provide and install the entire package. As you can see, we provide kitchen removals, kitchen design, plumbing and gas services. As we specialise in other services, we can also undertake electrical work, tiling, plastering, and carpentry for your kitchen. There is no need for a significant disturbance, as some kitchen renovations may be; save the time and hassle of sourcing all the tradespeople you require. We can collaborate with you to get everything done as quickly and efficiently as possible!
Got Any

Kitchen Fitting Questions?
Absolutely! One Team Construction are a specialist home renovation and kitchen fitting company, meaning that we can arrange to have your plumbing installed at a high quality, professional level alongside the rest of the kitchen installation and / or removal.
Yes we do. We supply everything you will need for your kitchen renovation in Halesowen. One Team Construction offers extensive project management services alongside the process of being able to install your new kitchen, meaning less stress for you, and a quicker more efficient installation of your Halesowen kitchen.